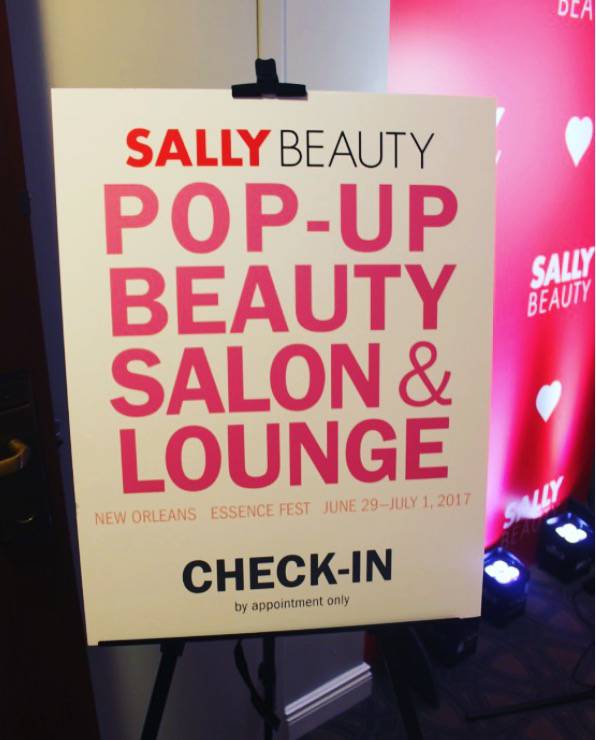 I had so much fun at Essence this year! Each year seems to get better and better.  In particular, this year, I was invited by Sally's Beauty Supply Store to experience their pop-up beauty & salon lounge. I love shopping at Sally's because of their wide range of hair products for every hair type. So, I was even more excited to be invited to their lounge; where I met hairstylist Monica Stevens aka @MoknowsHair and master stylist Shornell Mcneal from Tyler Perry Studios.
Stylist Monica Stevens (@Moknowshair)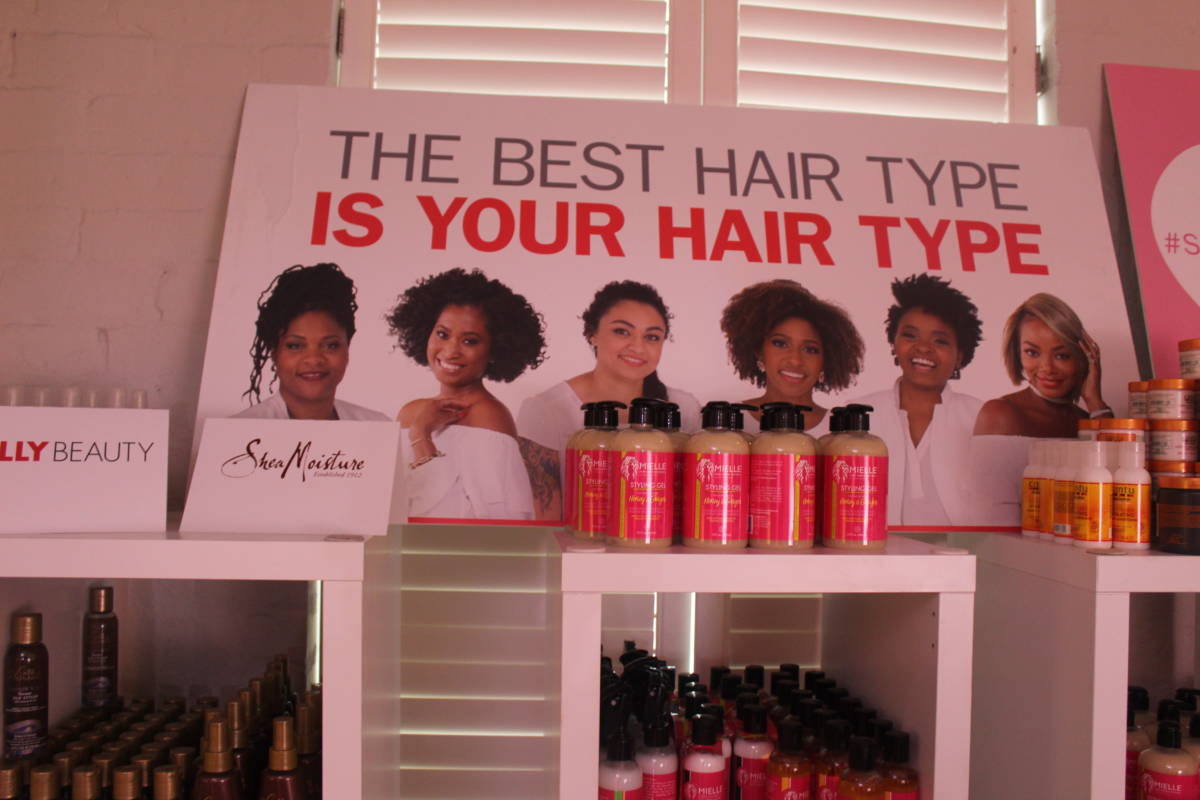 Love Sally's!
Makeover
Before I arrived my hair was already freshly washed and cleaned so that Monica could get a jump-start with my complimentary hair service.  She started my  twist-out using Camille Rose Naturals Almond Jai twisting butter, which is available at Sally's. I love Camille Rose, so I was happy she chose that brand. Shornell finished my twists while I interviewed her about her past endeavors and future plans.
Interview with Shornell
My interview with Shornell was short and sweet. She's so down to earth, it was great interviewing her! Thanks so much for your time!
Me: What inspired you to become a cosmetologist? And what would you tell a young girl inspiring to do your work?
Shornell: I was born in South America but soon after moved to New York and later Atlanta, where I now live. I would tell a young girl to follow her dreams and heart. Whatever finds you or if you find it, it must be natural. Go with the flow.
Me: What celebrities have you done hair/make-up for?
Shornell: A few. My favorite has been Gladys Knight.
Me: Why has she been your favorite? 
Shornell: She's a beautiful person and has a beautiful spirit. I enjoyed her company and she loved the style I did to her hair. She complimented me a lot on my work.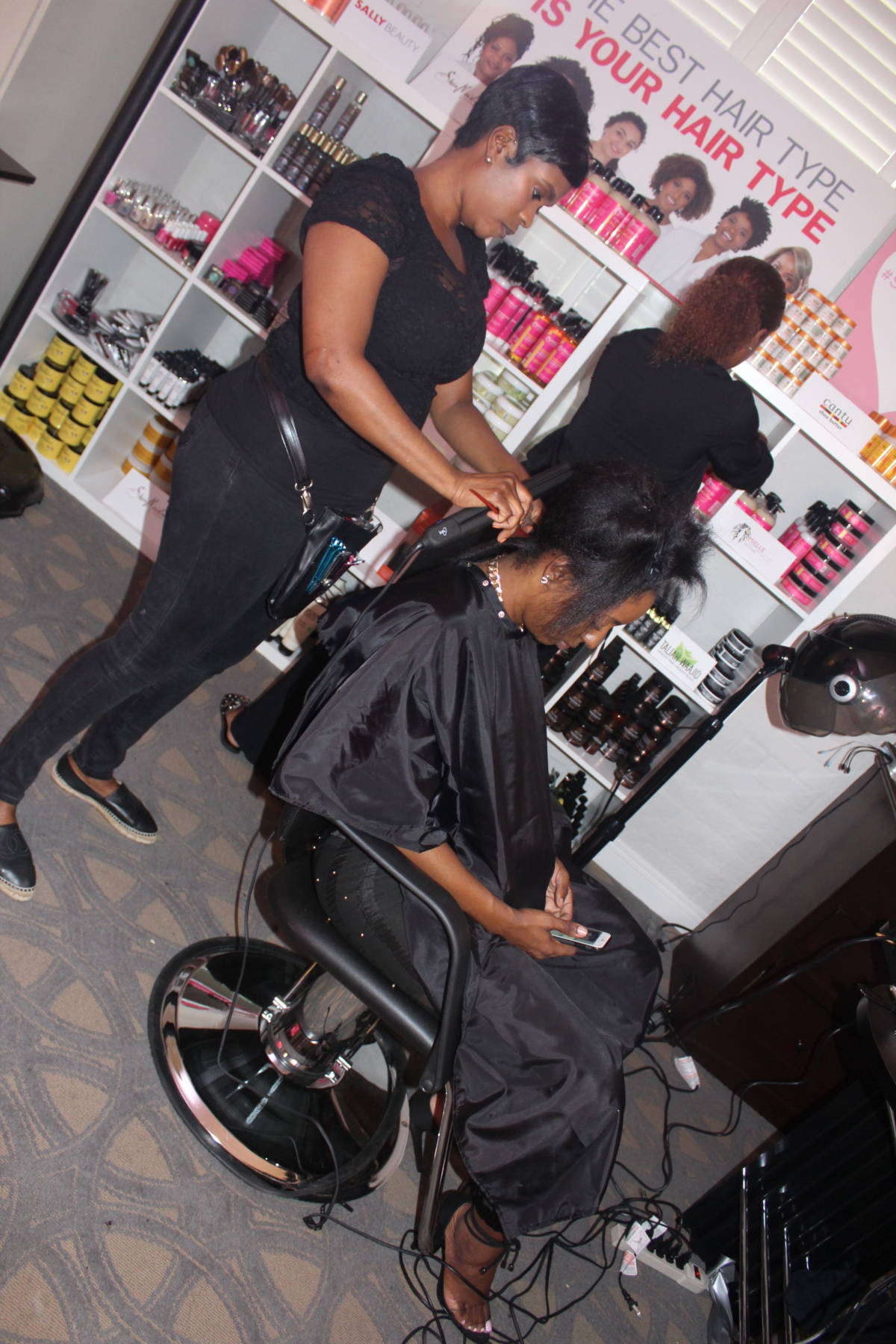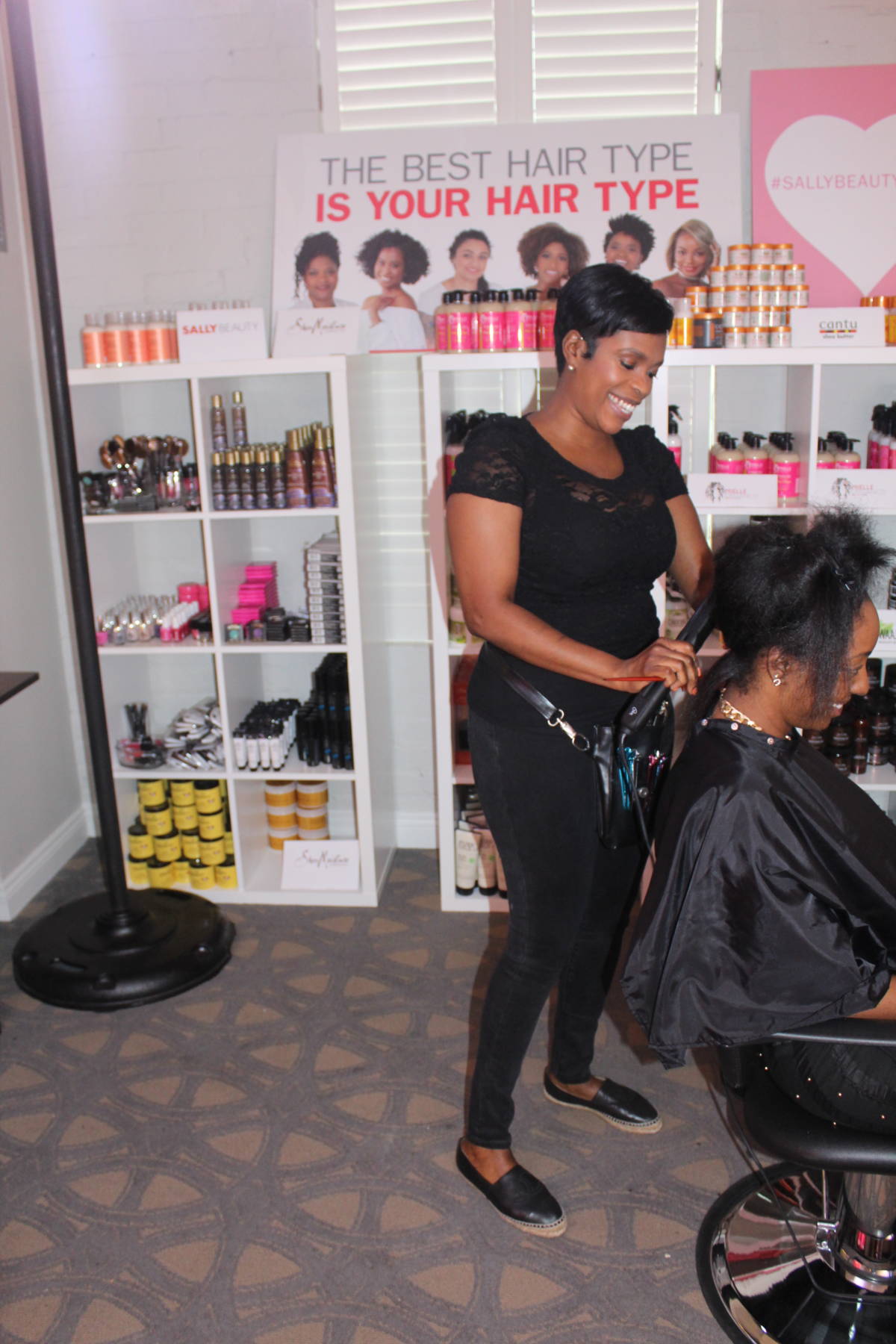 Me: Who do you look forward to working with?
Shornell: Michelle Obama & Oprah. Women like that I look forward to working with.
Me: You have your own business/salon, What's next for your business?
Shornell: I'm not sure about keeping the salon, but I do want to travel more and be on the set of more movies.
Me:What movies have you been apart of?
Shornell: Madea's Family Funeral
Me: What's something coming up that you look forward to?
Shornell: I'm getting married in Atlanta October 8th.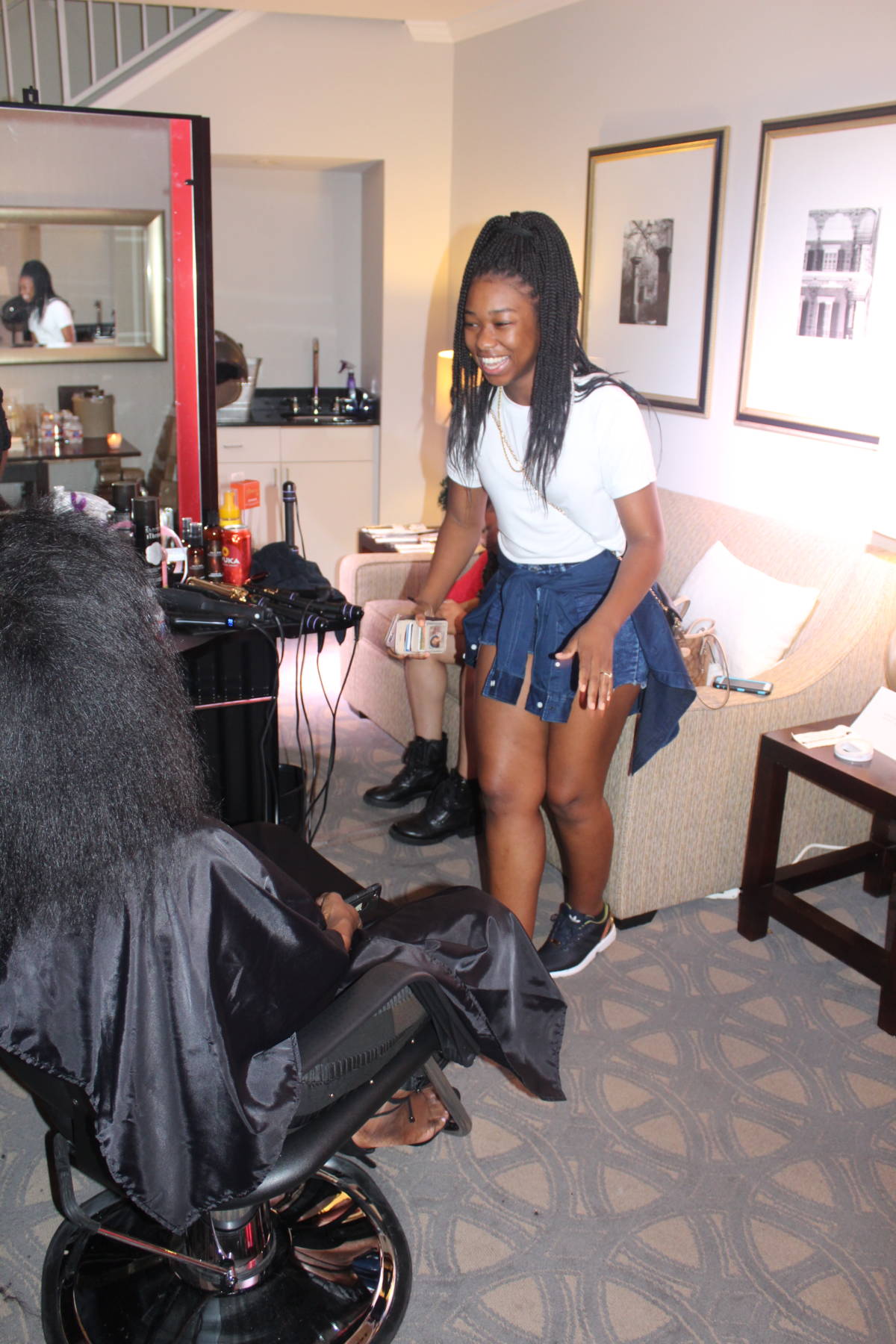 Essence 2017: Fun in the Sally's Suite
Giftbag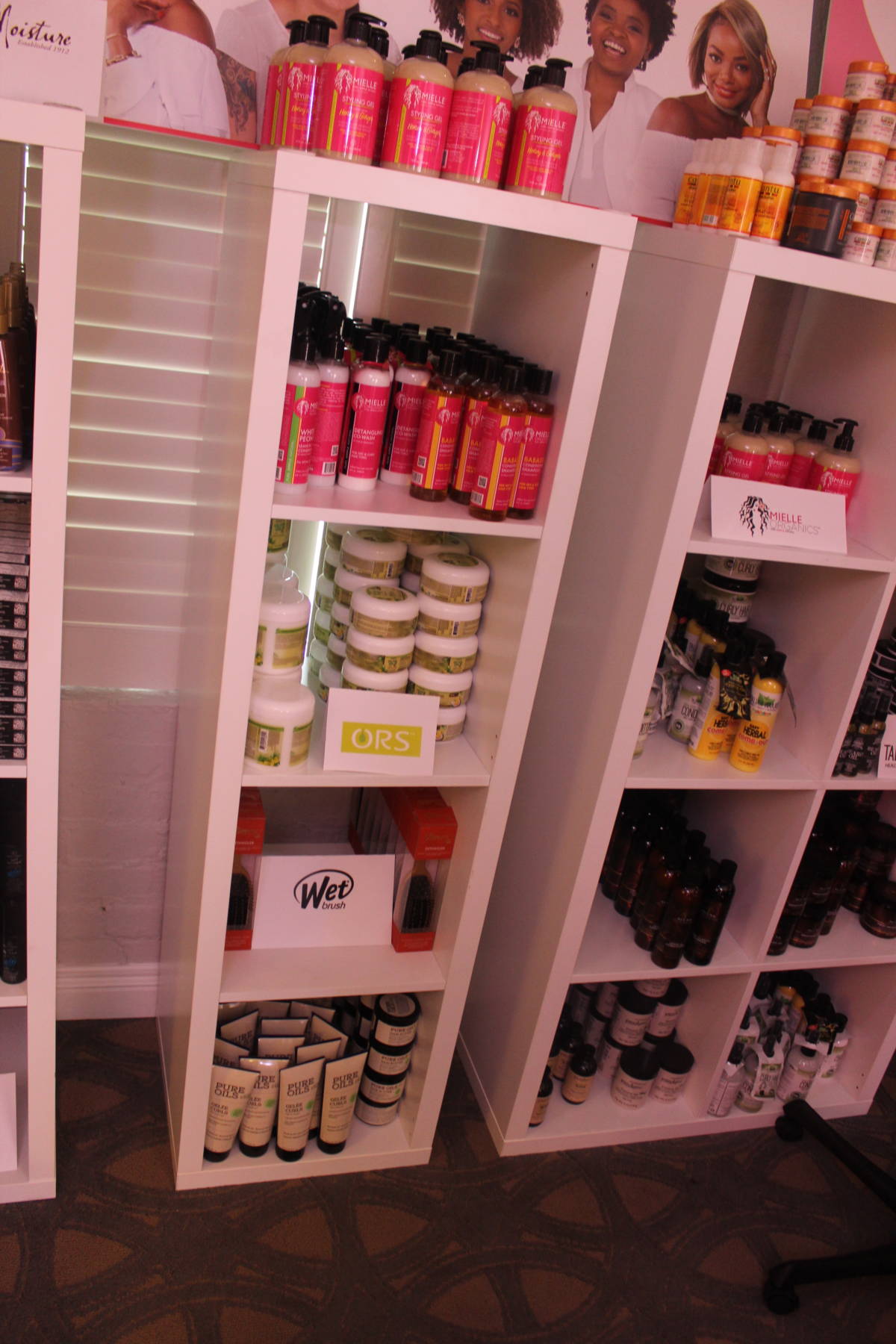 I left with so many of my favorite products that can all be picked up at Sally's including: Taliah Waajid, As I Am, Mielle Organics, Cantu, ORS, Wet Brush, Shea Moisture, and many more.
Special thanks to Monica, Shornell, Aja, and Debra. And all of the Sally's team for inviting me to this VIP experience during Essence 2017.