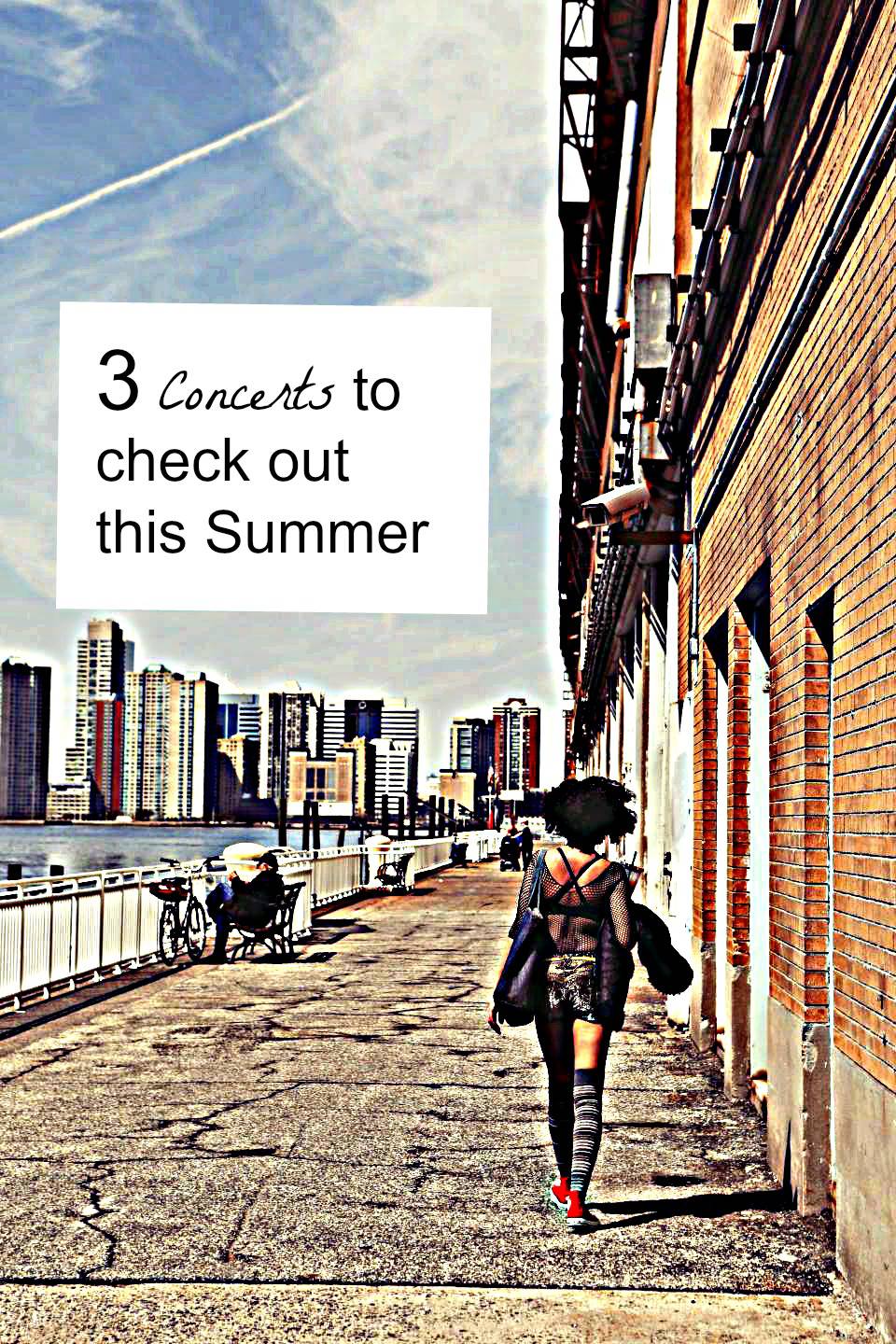 Looking for something to do this Summer? Why not go to listen to your favorite artists in concert! It is the perfect time to grab your girlfriends for a fun weekend either away or in town!
BAD BOY FAMILY REUNION
If you loved Bad Boy back in the day, well this Summer you need to get your life for this tour. Puff Daddy is bringing some of the family back together with some new faces too.
Lil Kim,
Ma$e,
Faith Evans
Mario Winans
112
Carol Thomas
The Lox
and French Montana.
This will definitely be a memorable tour. Check ticket master to see if they are coming to a city near you if not make that trip!
BEYONCE
Do I even need to say this? Because you should already know! BUT if you don't know, Beyonce is on tour!! Many have seen her but lots have not, and if you haven't and still want to, get your tickets now before all cities are sold out!
ADELE
Helllooo. Are you tired of this yet? lol I'm not! I love Adele and I would love to see her in her element on stage. If you lucky to get some tickets to her concert or if you've seen her in concert let me know in the comments. Tell me what was it like. Hey! Because inquiring mines what to know.
Music Festivals
Essence Music Festival
I love Essence! I live in New Orleans, and go every year, but if you have never experienced it you NEED to! It is one of the best Summer Music Festivals around. Get there for a fun-filled weekend packed with celebrities, free products, and also free entertainment too!
Let's just say this: 
Mariah
Maxwell
Tyrese
Kendrick Lamar
Common
Ciara
Ledisi
New Edition
The list goes on and on..
Plus, on
July 2nd

I will be at the

New Orleans Hair Expo

with Uncle Funky's Daughter! So come

MEET ME!

I would love to chat it up with you!

Let me know in the comments what concerts you plant to see this Summer!