So this past weekend, I attended and was apart of the Essence Festival here in New Orleans. I have attended this festival for years now, but never participated in it as a blogger. I was definitely exhausted to attend as a blogger, but to say I'm tired is an understatement! I still had one of the best times of my life! See why below!
Dark and Lovely Soiree
I was so excited to be invited to the Dark in Lovely Soiree on Thursday night to kick off Essence! The top bloggers in the game were able to mingle, eat mini-bites, and discuss Nikki Walton's New Book, "When good hair goes bad." I had a wonderful time and met some wonderful people and I can't thank Dark and Lovely enough for inviting me! Take a look below of all the fun people I met!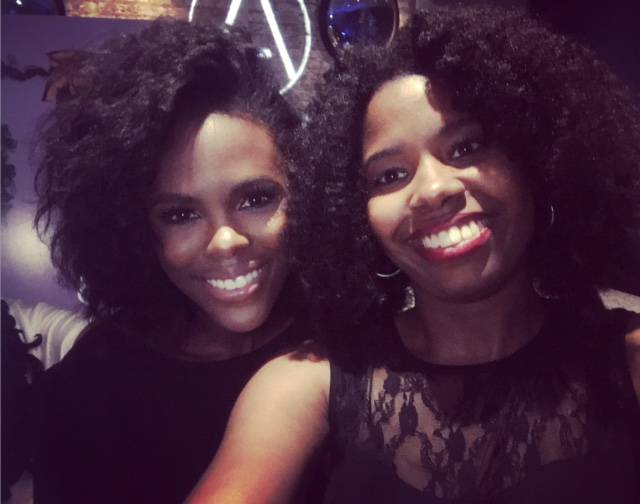 CurlyNikki- She is sooo Sweet! Please checkout her Ebook (When Food Hair Goes Bad)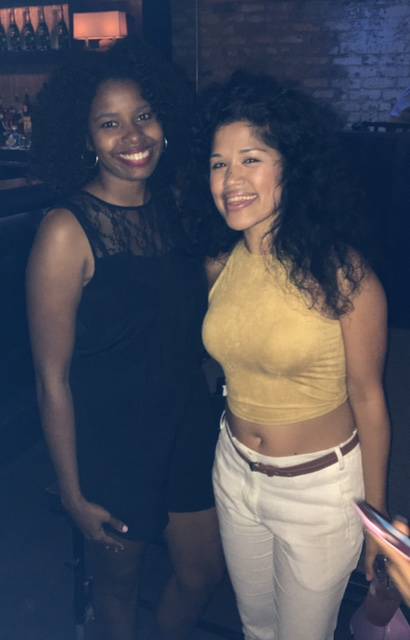 Kay Lopez- With Dark and Lovely (So Sweet-we talked most of the night)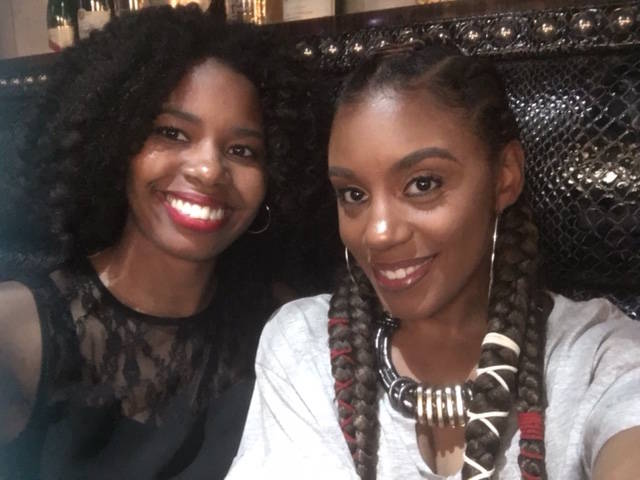 HeyCurlie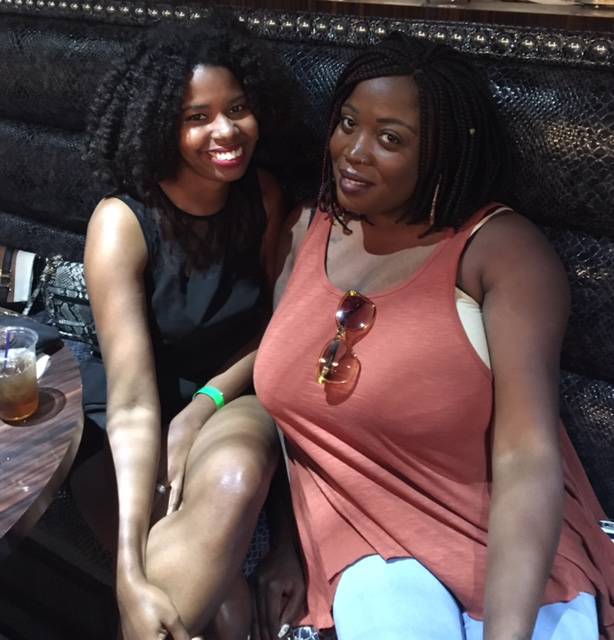 NaturallyShesDope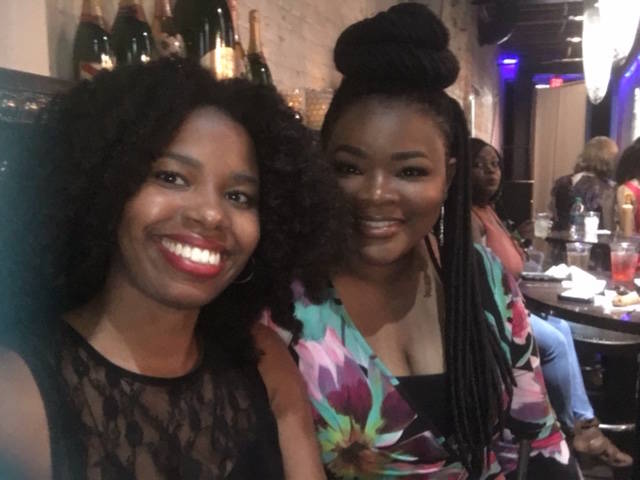 TeamNatural
Had so much fun! Thanks again #wearedarknlovely for inviting me!
Convention Center
I rushed over to the New Orleans Convention Center to see who else, but Whitney of Naptural85. She was doing a live tutorial on Mango Butter! She is one of my favorite bloggers/vloggers and one of the reasons why I started blogging, so I had to see her! I loved her before meeting her but now that I met her I love her so much more! She's so down to earth and honestly is the most humble person you will ever meet!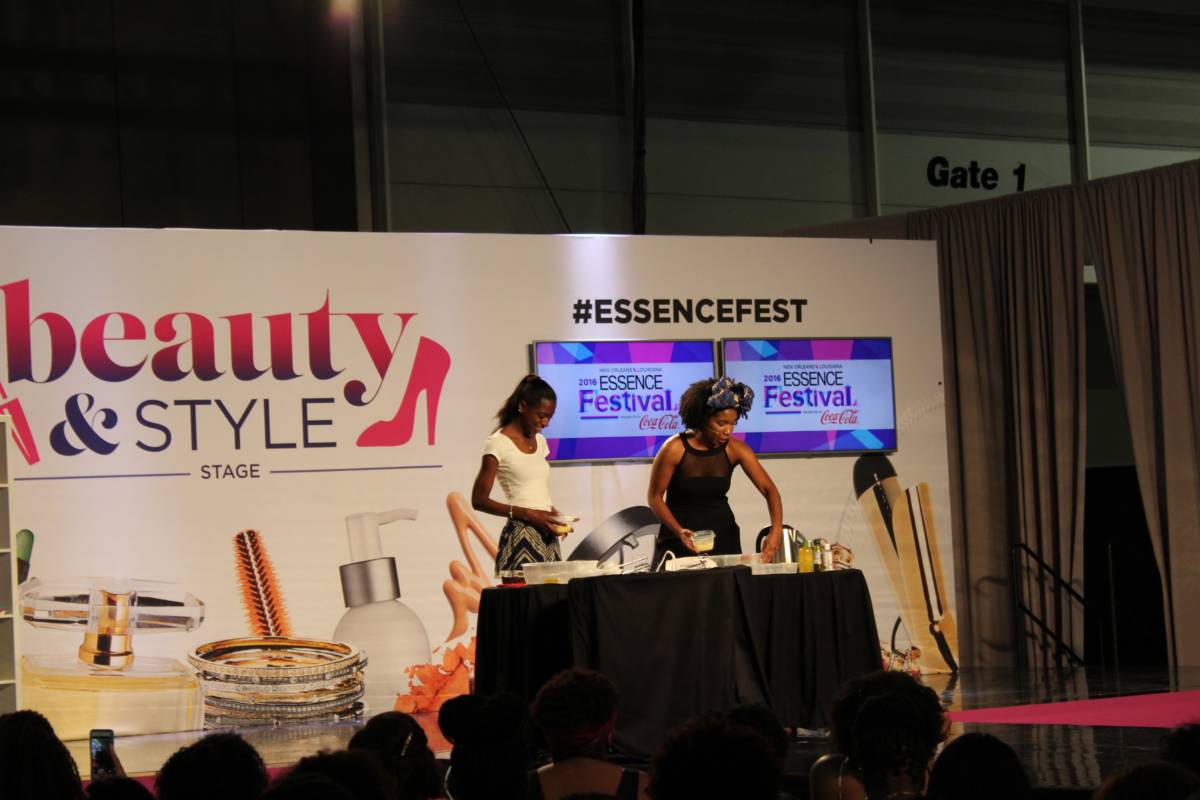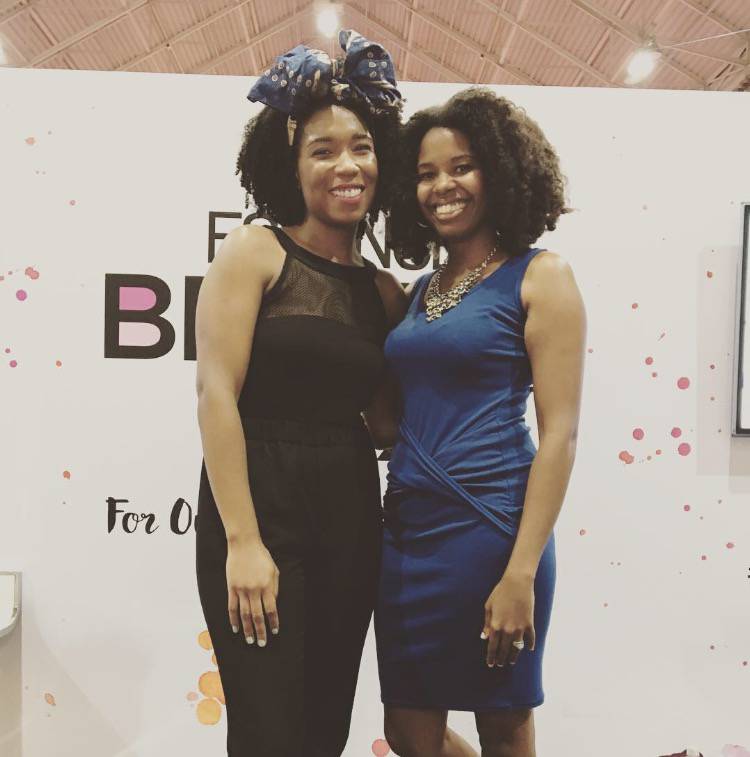 Naptural85-Whitney White
The Real!
The Real was LIVE at the convention center doing a live show and I loved it! It was great seeing the co-host going on as normal (Tamar controversy).  I loved seeing Tamera Mowry-Housley! She has been one of my favorite actresses since "Sister, Sister." The co-hosts danced during commercial breaks, while Loni and the DJ pumped up the crowd. Guests included the cast of Survivor's Remorse, man did I love seeing Tichinia Arnold! It was a fun experience that I was glad to be apart of.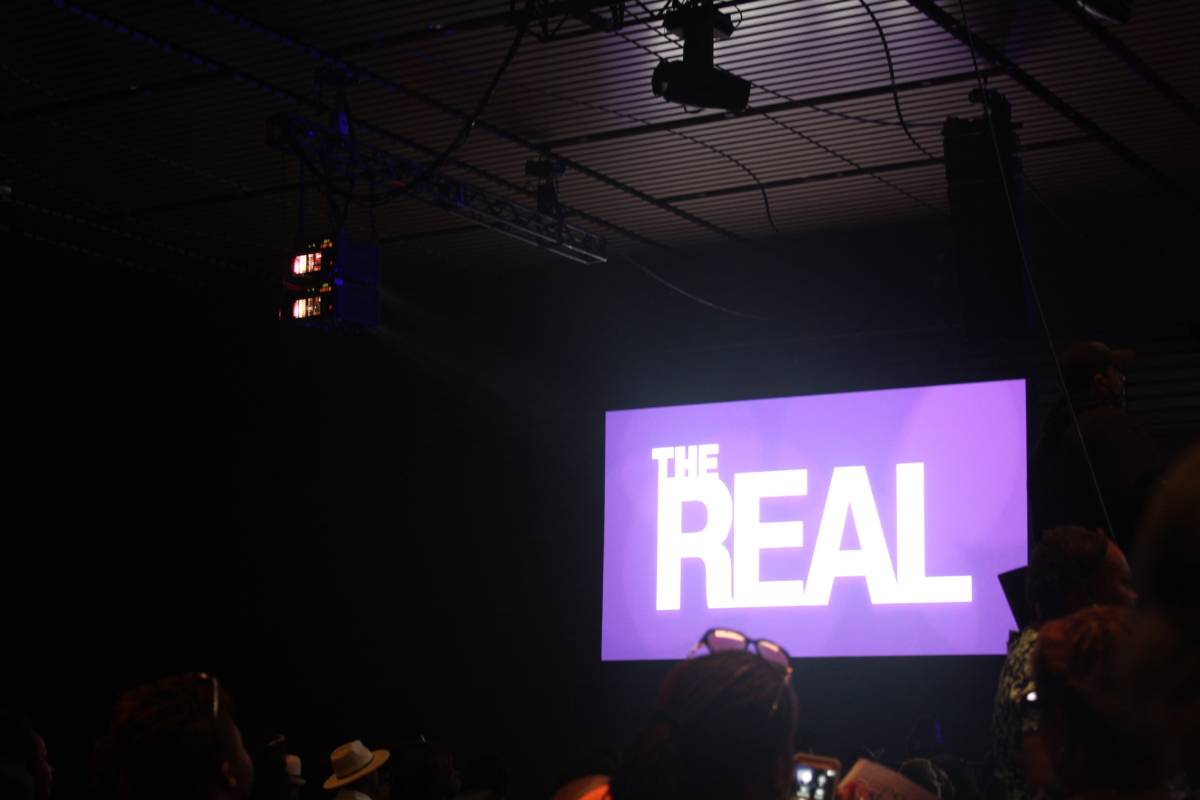 >>>TheRealvideo <<<Check out this video of some Girl Chat!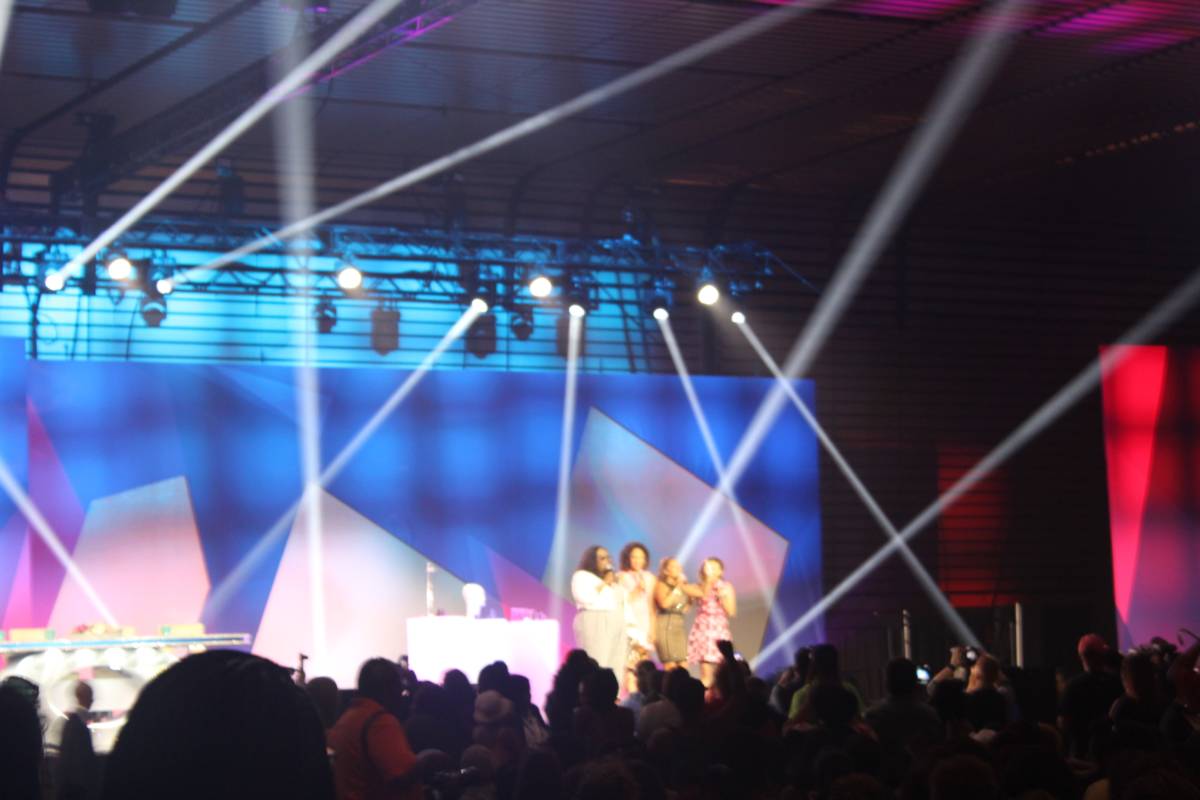 Design Essential VIP Celebrity Party for Media
The fun continued with an invite from Design Essentials with gifts, glam, and stars! There I received free products from Design Essentials, mini-bites (drinks), massages, and other deals from great vendors! I would have been happy with just what I listed, but I was blessed to meet Chrisette Michele, Christian Keyes, and Hill Harper. My gosh I love me some Hill Harper! lol Thanks for the invite Design Essentials! Look at my pics below!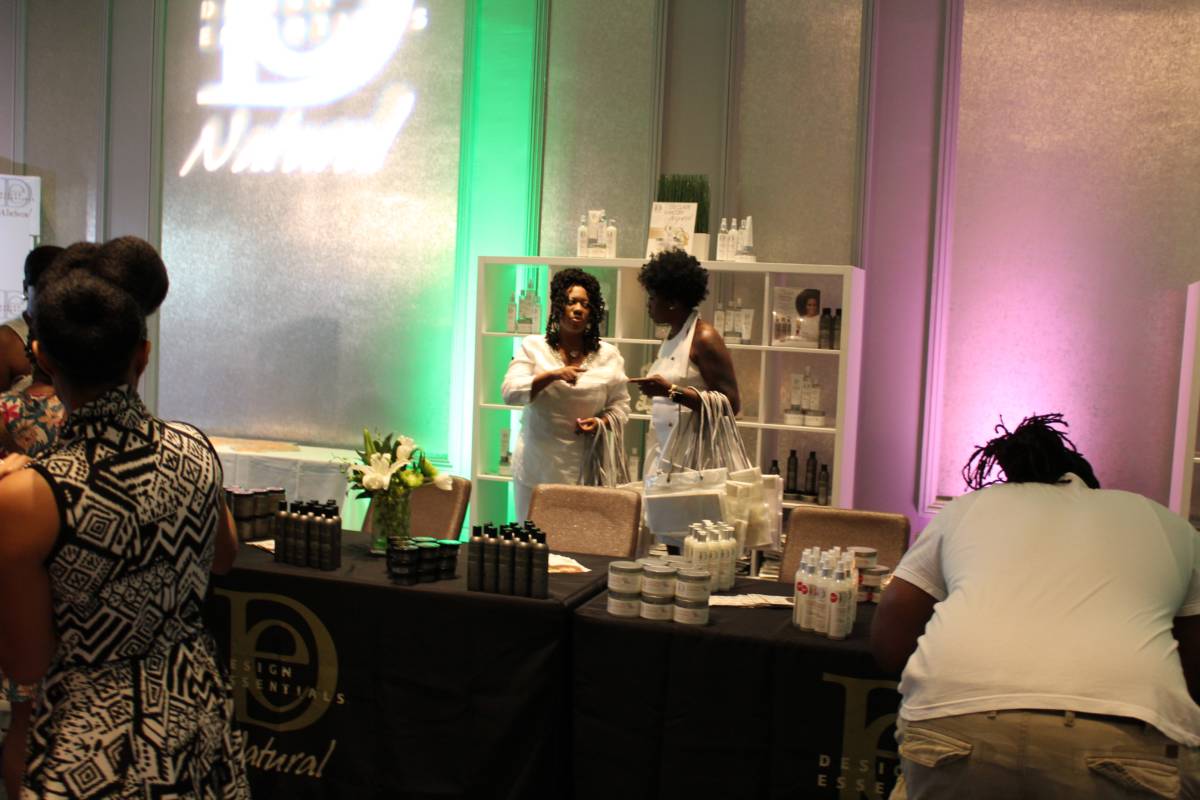 Lovely women of Design Essentials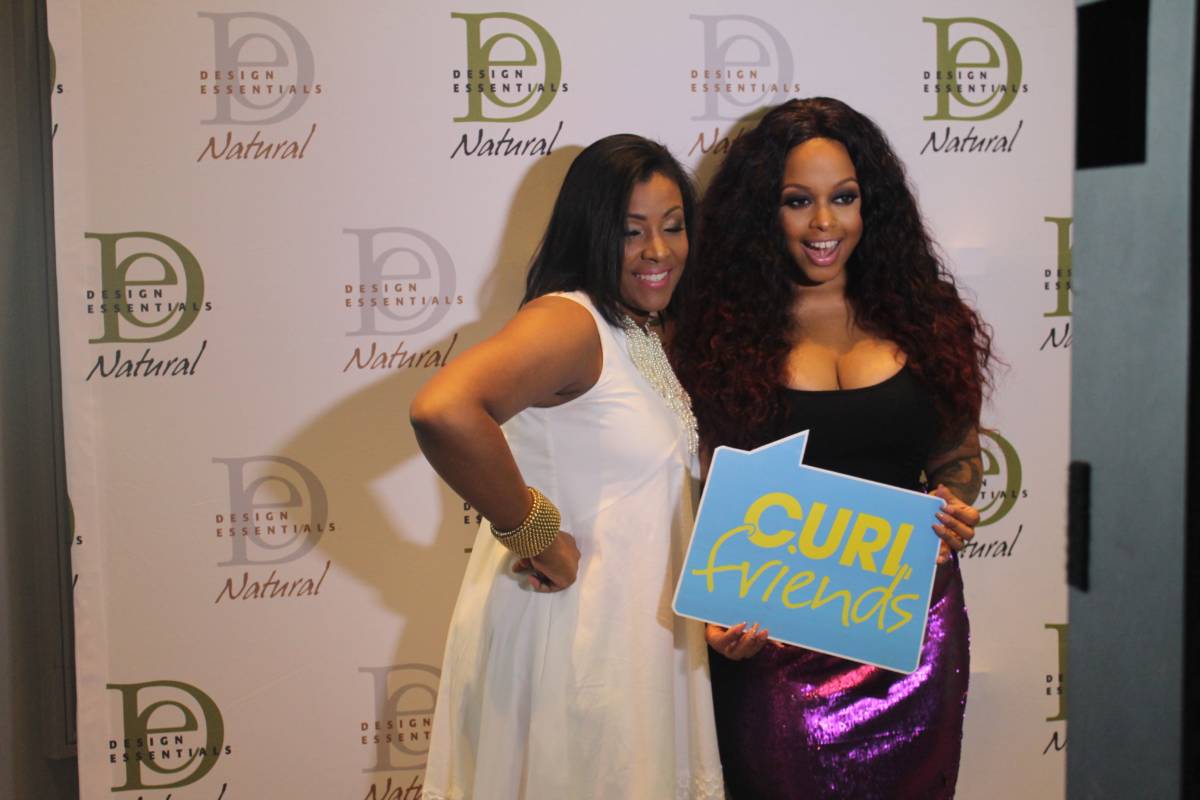 Chrisette Michele-She was surrounded by bodyguards but was very sweet! lol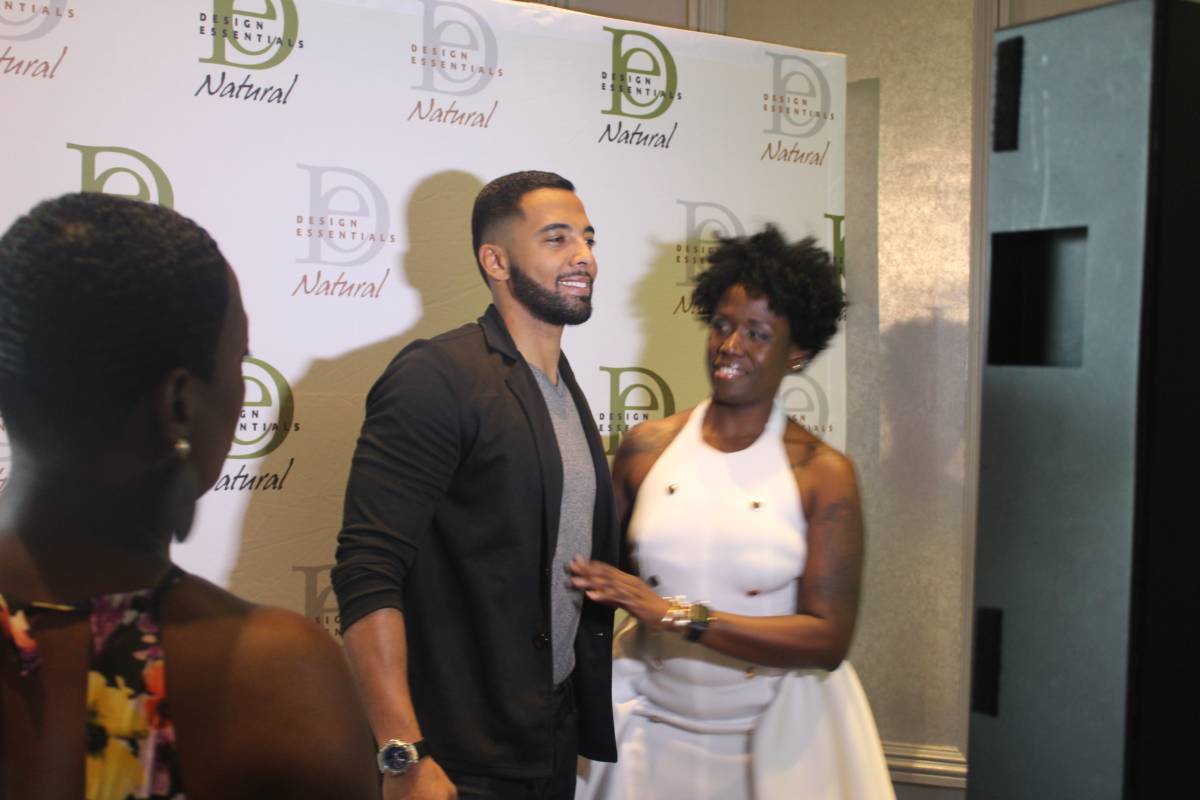 Christian Keyes! He looks good on TV BUT in person, my my my! Is all I have to say lol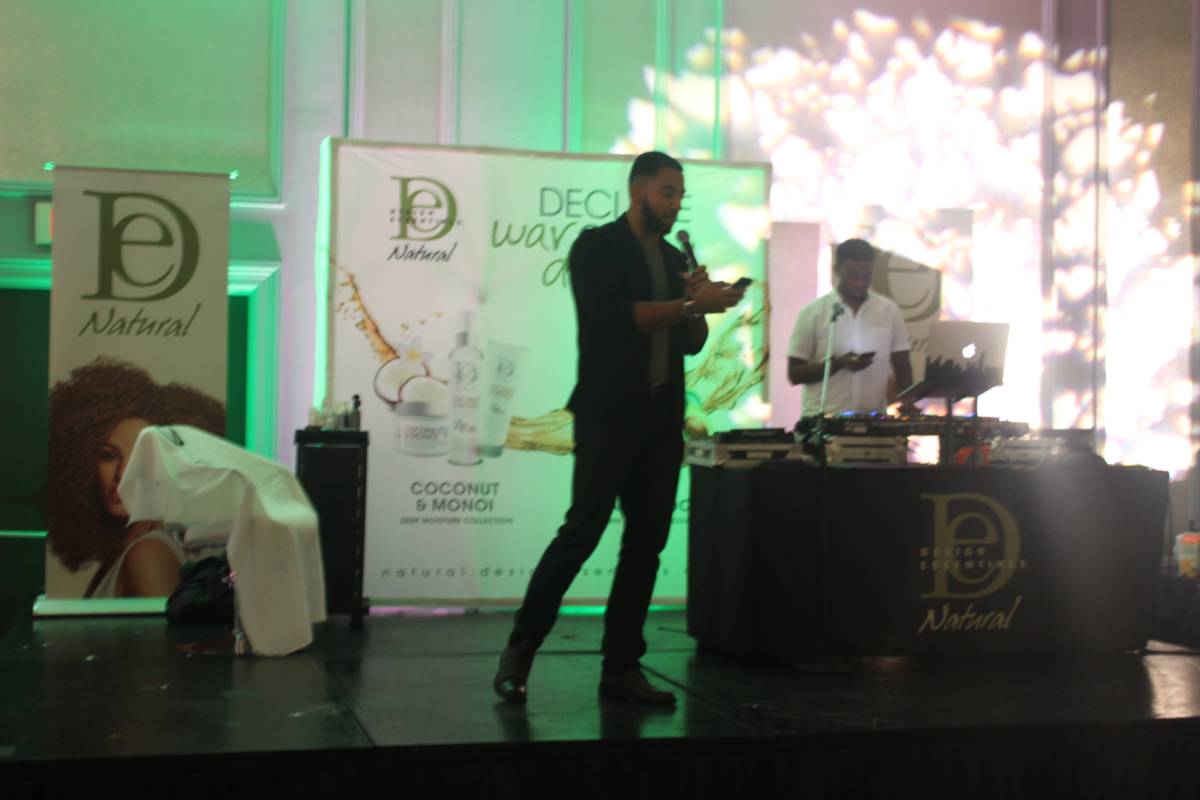 Christian Keyes introducing what would be happening at the event!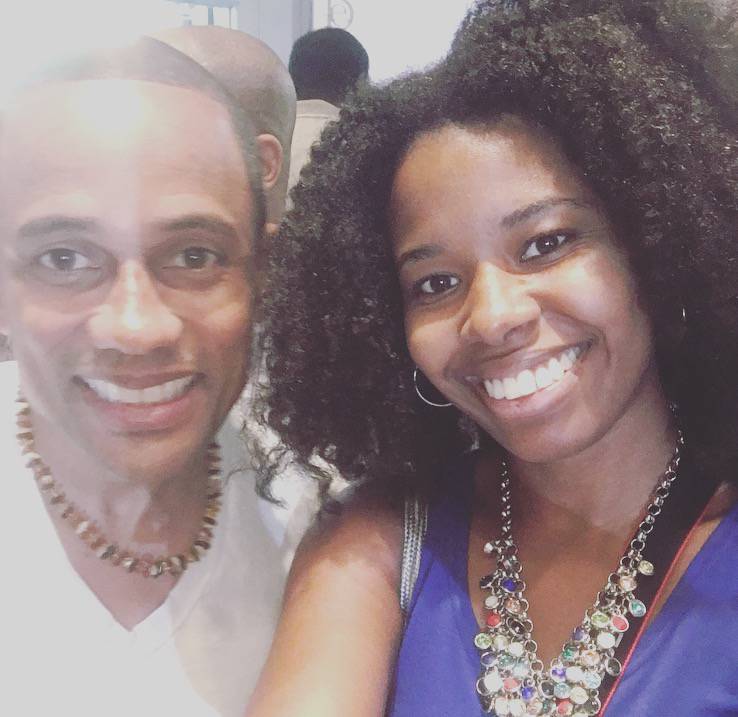 Hill Harper- I love him! 
New Orleans Natural Hair Expo
I didn't get any pictures of this event, sadly because I was too busy working with Uncle Funky's Daughter. But I did have fun working for the event so thank you Uncle Funky's Daughter and Monique of New Orleans Natural Hair Expo! If you want to learn more about natural hair products and shop some new vendors you should definitely attend next year. In general there was shopping for unique clothing, hair wraps, shoes, earrings, etc.  It was a great time!
Natural Hair Expo Brunch!
This was the end of my Essence Festival Experience! Yes, I would end it with food! Lol. The meal included Shrimp w/grits, corn & crab bisque (my fav), Spinach Fritta, Shrimp salad, and jambalaya. All good! We ate, laughed, and mingled. Also, bloggers such as EtcblogMag, Jessica Pettway, and HeyCurlie discussed natural hair and family life. Check out some of my pics below.
 Etcblogmag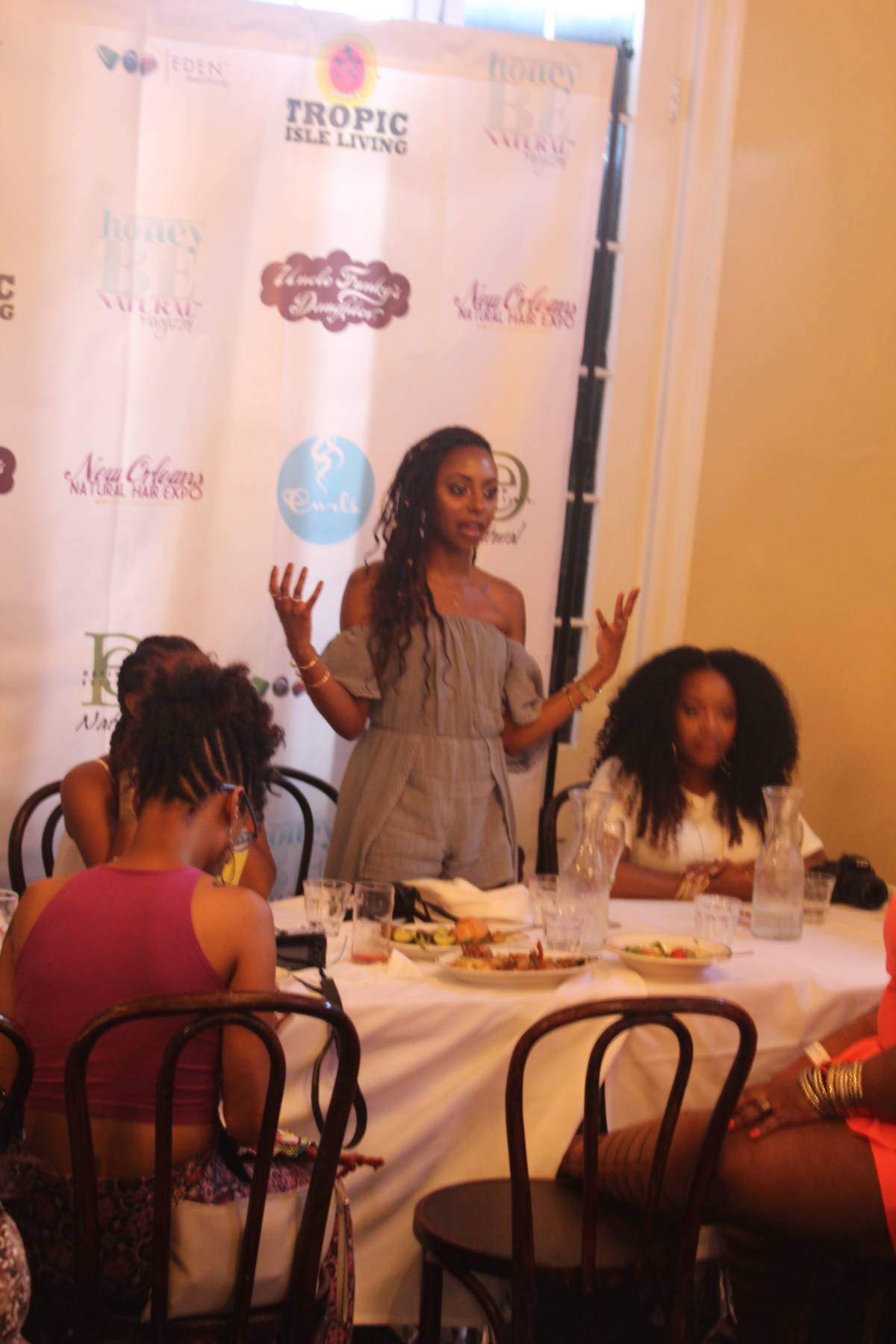 Jessica Pettway discussing natural hair and family
Delicious Corn & Crab Bisque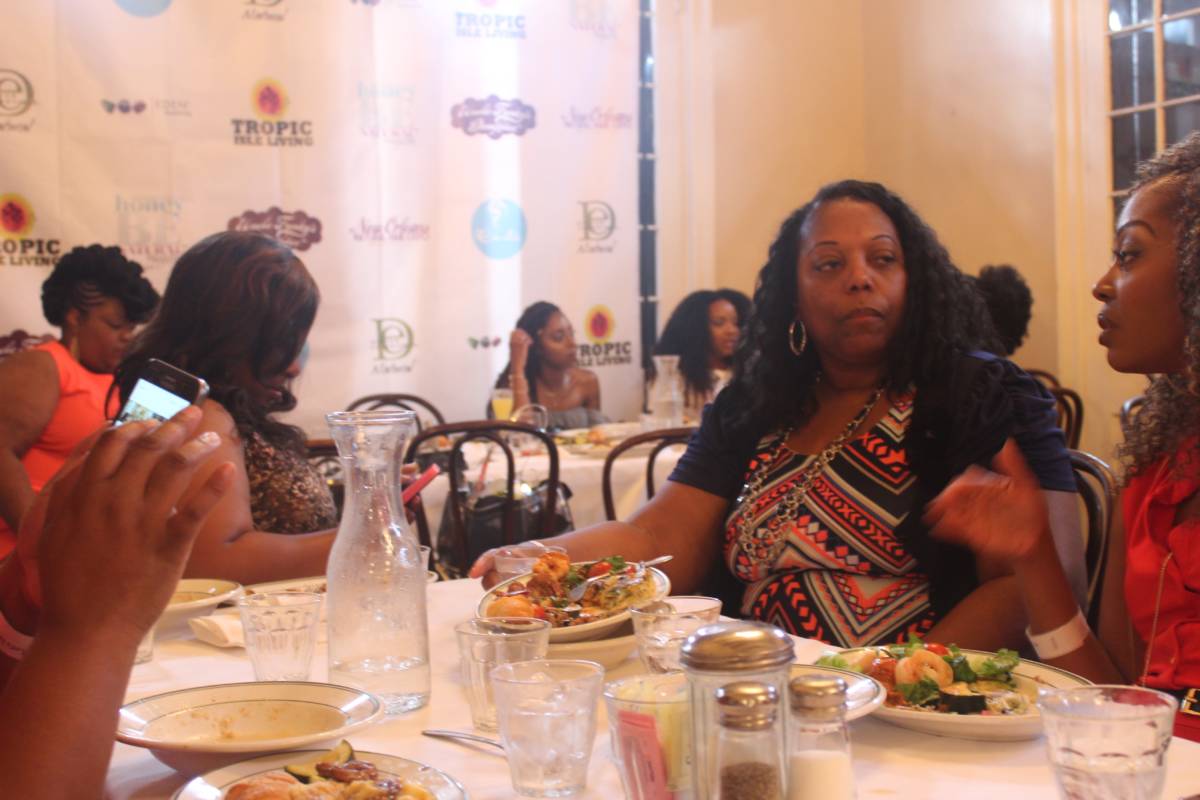 Essence Festival is sooo much fun and you get so much free things! If you have not attended Essence before than you should plan to next year! Leave a me a note in the comments to let me know if you plan to attend!