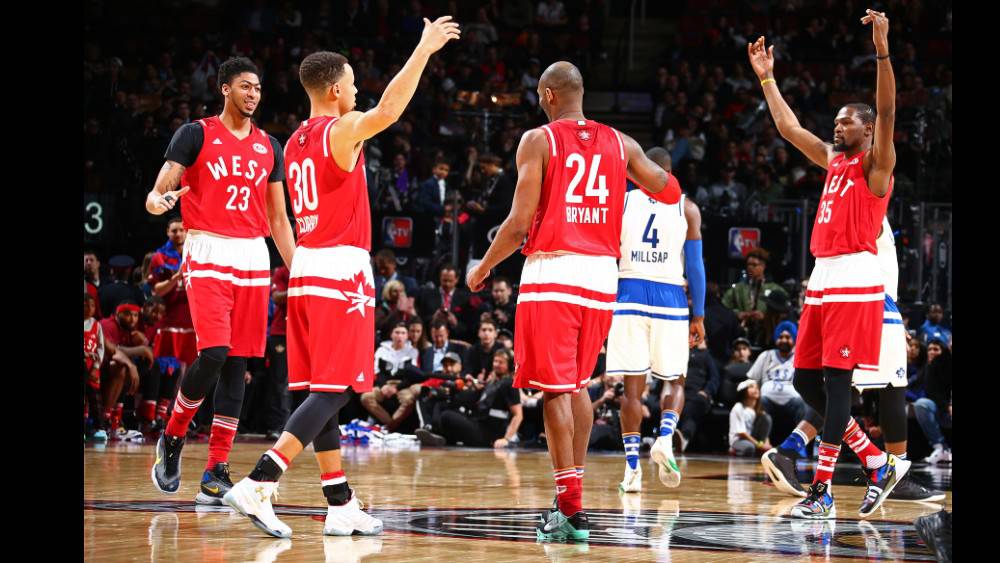 Credit: NBA Media Ventures, LLC
Back to NOLA
The NBA announced last month, that New Orleans will become the host for NBA All-Star weekend 2017, which will be held at the Smoothie King Center. New Orleans replaces Charlotte due to state laws in North Carolina that limit anti-discrimination protections against gay, lesbian, or transgender people. The last time All-Star weekend was hosted in New Orleans was in 2014, when the Pelicans power forward, Anthony Davis made his NBA debut.
New Orleans has hosted many other sporting events including the Super Bowl, and several college NCAA football and basketball games. These events definitely have given the city not only a boost in revenue, but in togetherness since past natural disasters have tried to dimming the light of the Crescent City.
"New Orleans is a world-class destination for sports and entertainment and we are very appreciative that the city is once again hosting our All-Star festivities."- NBA Commission Silver
Mardi Gras & All-Star Weekend
February 17th marks the star of All-Star weekend 2017 in NOLA. To add more excitement, this date also starts the biggest party of the year in Louisiana, Mardi Gras season. Not only will tourists be able to partake in all things NBA, but they'll become apart of the funniest season there is in Louisiana. These two events have never occurred at the same time, and I can imagine the city of New Orleans will be on fire the whole weekend! If you haven't been to New Orleans before, this is your time to come enjoy the true spirit and rich culture that makes New Orleans what it is.
Festivities
NBA All-Star weekend begins (Friday) with the NBA All-Star Rising Stars Challenge, which will consist of first-and-second year players (rookies). The following night (Saturday), which some may consider the best night of the entire weekend starts with: the skills challenge, three-point contest, and the highlight of the evening, the slam dunk contest. Topping off an amazing weekend is the All-Star game on Sunday night, where players from both the East & West Coast's go head-to-head to see which coast has the best players.
Tickets
The only thing that's missing will be The Mamba, who I regret not seeing play in any of the past all-star games, but there are other great rookies and vets that I can't wait to see! Let's show some love during NBA All-Star weekend! I'm looking forward to another amazing weekend of basketball, especially since it's in my hometown of New Orleans. Let the festivities begin!
To find all of the updates on tickets, parties, hotels, and other FAQ's head over to All-Star Weekend New Orleans 2017. February will be here before we know it and tickets are now on sale! Tickets start as low as $89, so make sure to get your tickets here. For all other special updates on All-Star Weekend NOLA 17 follow them on Facebook, Twitter, and Instagram.
Leave a comment and let me know if you will go to All-Star weekend this season!