I think there's a lot people don't know about me because typically I'm a private person but I've been doing things a little differently this year. I'm stepping out of that more, especially after sharing my divorce,  some of you reached out to me wanting to know more about me. So, here it goes.
1. I hate to shop with a passion! People ask me all the time where I get specific clothing from and I tell them my mom. Lol My mom is retired, and likes to shop. I think that makes for the perfect personal shopper. What do you think? lol And I'm not ashamed either 🙂
2. I have about 5 bottles of hand sanitizer in my purse right now. I don't like germs. I just can't.
3. I learned how to type in about 50 wpm in about 10 minutes on some typing program in a was a little girl.
4.   I have the worse anxiety ever.
5. I'm probably one of the biggest introverts you'll ever meet. (People are surprised when they meet me and we've only spoken online).
6. I have about 100 bags. Call me the bag lady.
7. I'll tell you how it is (no filter).  So, if your pants are too tight, and you ask me don't be surprised if I say, "Now you know the answer is YES."
8. I never wanted to get a Master's degree but thought, why not.
9. I love dogs more than people.
10. My mouth has gotten me in trouble more than enough. But oh well, refer to #7.
11. Thanksgiving food is gross. I'll rather eat pizza for the holidays.
12. If I didn't have to wear clothes, I probably wouldn't.
13. I hate bad customer service! If you're with me at a restaurant and the waiter or waitress is horrible, you better believe I'm speaking to the manager. Sorry not sorry.
14. All of my sisters have KRJ initials and I love that.
15. I can sing but you probably won't ever hear me.
16. Birds scare me. The thought of them flying near my head freaks me out!
17. I'm going to marry Tahj Mowry one day and you won't tell me any differently (He should've been my first husband lol).
18. I love kids but used to hate them sooo much. That changed when my first niece was born.
19. I played soccer for 16 years. 
20. I hate taking pictures it is the most uncomfortable experience for me, especially when somebody is looking at me.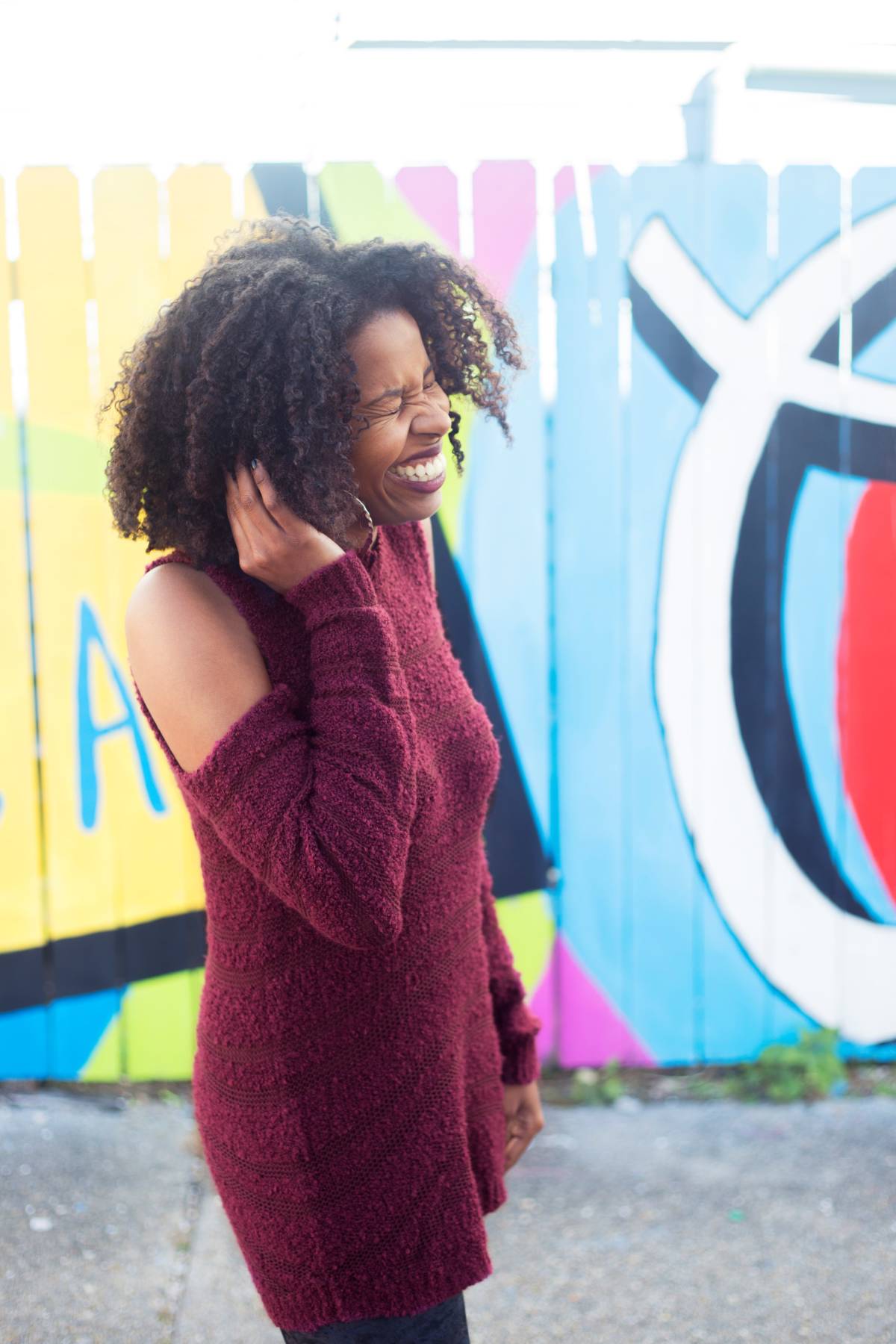 That's it! I hope ya'll enjoyed knowing just a little more about me. This was a fun post. Leave me a comment and let me know if anything I said about myself you can relate to.