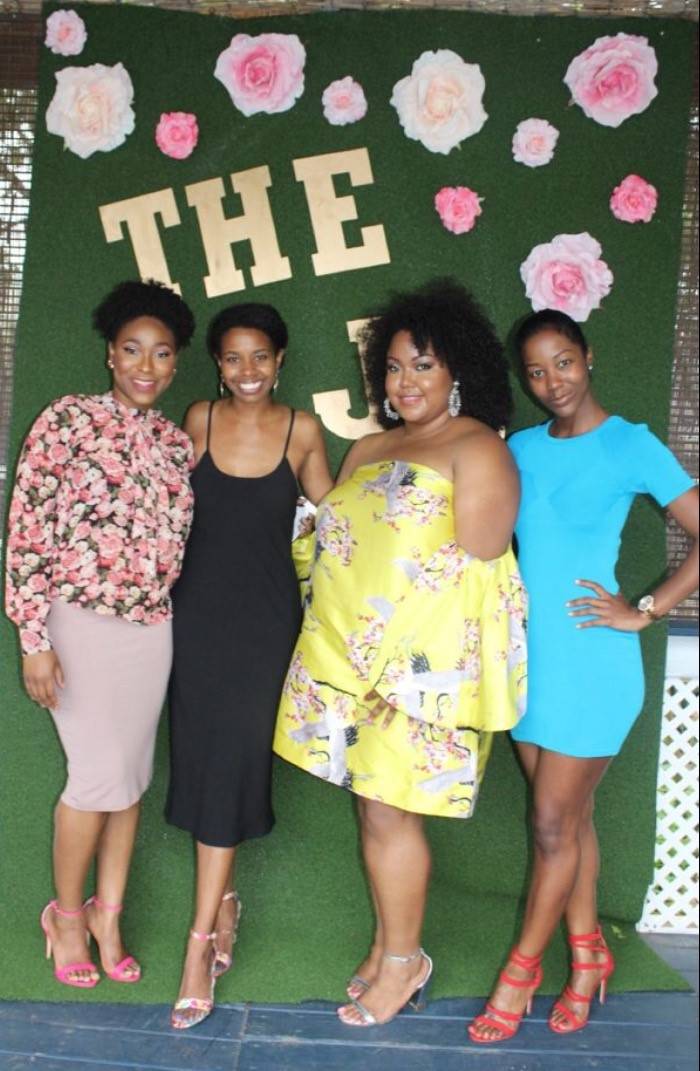 This has been a tough year, especially with my divorce, but my friendships have been on point! If you haven't read my blog post last year about 7 types of friends you don't need go read that first. At the end of this don't forget to leave me a comment letting me know, which type of friend you are or if you have a friend like the ones listed. So, here's 7 types of friends that I hope you're blessed to come across.
Supportive Friend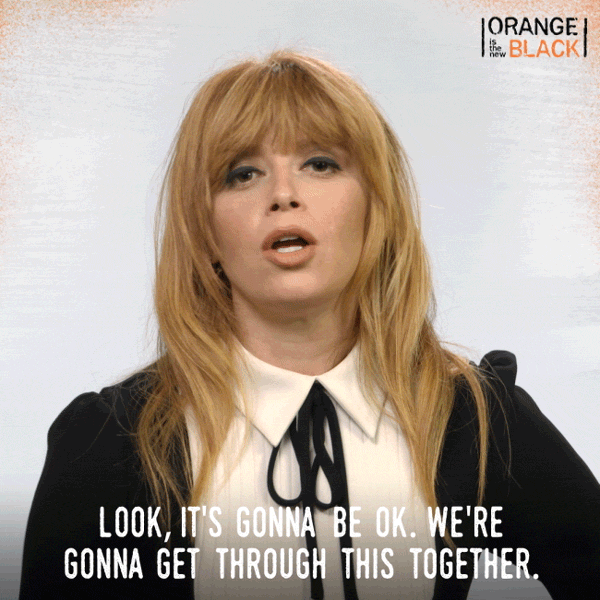 This is someone you've known for 18+ years or since elementary school. She tells you everything that you'd want to hear and agrees with most everything that you say. This friend is a very good listener and although she has her own opinions, she would rather listen then respond. Once she responds there won't be judgment and her advice will be helpful. This friend gives your attitude the benefit of doubt countless times because she knows you're an emotional mess. You don't have to talk to this friend everyday and can even go a year without speaking. Once ya'll connect again it's like your friendship never missed a beat. This friend will celebrate your successes like it's their own. Listen, not many people have a supportive friend, so if you're blessed with one, hang on tight.
Outspoken Friend The outspoken friend will be the most honest friend that you have. This is the friend that will ALWAYS have something to say (good or bad). She isn't afraid to let you know when you've messed up and how you should correct it without looking crazy. This friend keeps you grounded and when you're too afraid to do something, they'll make you do it because it'll all work out in the end, right?! (so they say lol). The outspoken friend lets you know when someone isn't for you and ultimately how to handle whatever situation that's thrown at you. You speak to her on a weekly basis because, well, she needs the tea.  She's going to keep you on your toes and laughing for years. Lastly, this friend is loud as hell and doesn't care.  lol
Reserved/Awkward Friend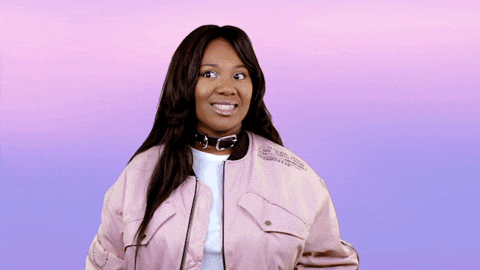 This friend isn't down, so don't expect her to be your ride or die lol. She'll try to keep you from getting into a mess, but if you end up messing up you'll have to figure your way out of the situation. Commitment isn't her strongest suit, be prepared for her to change her mind at the last-minute. She's very indecisive and hates being put in rushed situations where decisions are required. She's socially awkward and will let you know over and over. You'll have to trick this friend into trying new things because she won't take initiative. Although annoying sometimes, her heart is always in the right place.
Loyal Friend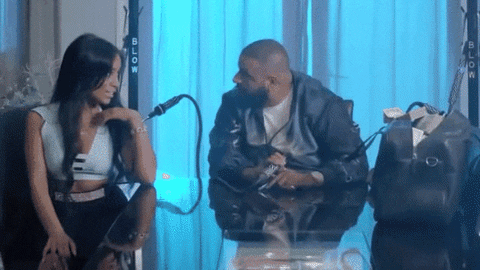 Loyalty is huge! Especially in 2017, where everyone seems like a disappointment these days. The loyal friend is the closest thing you have to blood family and sometimes may be more important to you than your family. This friend has been through a lot with you. You hate them one second and then the next you love them. No matter what she's always there for you. Like the outspoken friend, she's honest, but will only tell you her thoughts once then let you make your own decisions.  She'll help you in any situation BUT won't allow your situation to affect her own personal life. She'll give you many chances but once you've proven that you aren't as loyal as she is, goodbye. Don't lose a loyal friend, if so, you'll have many regrets.
Wise Friend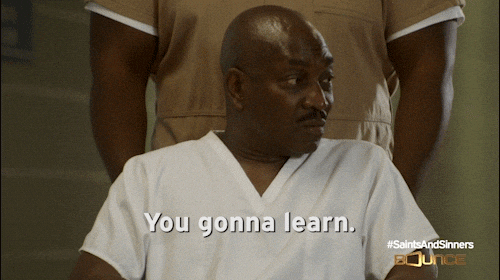 Oh, wise one! This friend is a know it all but in a great way. She's wise beyond her years and has always been. She has an old soul and isn't ashamed to share what she knows and has experienced. This friend always, always has some kind of quote to tell you about for any situation. If you're mad at a boyfriend, the wise friend will say "Girl, there's more fish in the sea." Let's keep it moving. This friend is somewhat ahead of you in life but can steer you in the right direction. You look up to this person (younger or older) and often go to them for the best advice. You need this friend to keep you motivated.
Opposite Friend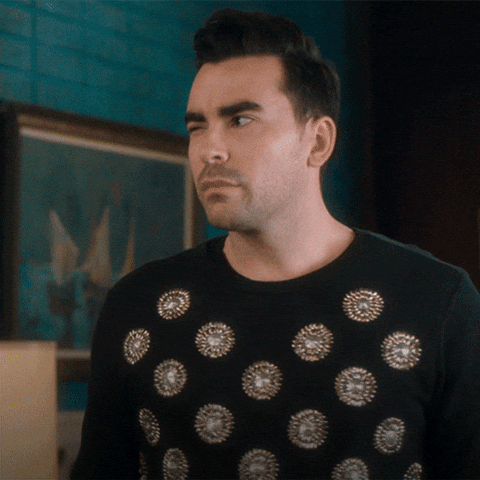 Polar opposite is an understatement with how different you and this friend are. She loves to go out and you'd rather chill, she wants to try new foods and new adventures and it will be a "no" for you every time. Ya'll are night and day. She may have different beliefs or values but she won't judge you. Her view points are always opposing to yours so much so, that ya'll always end up in a friendly debate. This friend takes you out of your comfort zone more than you'd like but she also keeps you trying new things, which is important.
Hungry Friend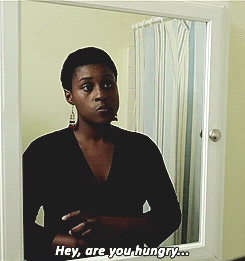 This friend will get you into some trouble. lol This girl is always hungry. Ya'll could've just eaten but she's already thinking about what her next snack is going to be. If you're indecisive about what you want to eat she'll give you plenty of options. Sounds like a perfect friend, right? Well, the downside to this friendship is that if you're trying to lose weight the hungry friend won't be helpful. lol Be aware because she'll have you looking like a blimp.  Also, she's not the type to share her food. Not even a taste of anything. She'll fight you over her food and has been known to get into arguments about eating. She's greedy but don't judge her because her metabolism is fast. lol. The upside of being around this friend is you'll never go hungry and if you don't know what's for dinner tonight you can always give her a call.
Let me know in the comments which type of friend you are! 🙂 I'm so thankful for having one of each of these friends! Shout out to my friends who have gotten me through 2017 after my divorce. I love ya'll!