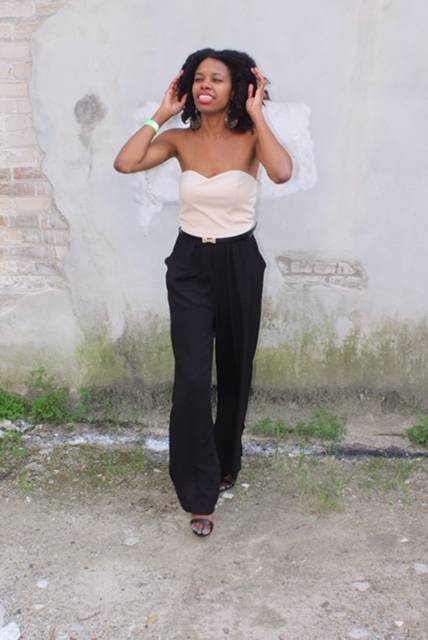 This past weekend, I was sitting in my house thinking about how quickly 2017 as gone by. Seriously, where did this year go! I'm not sure if anyone else does this, but the end of the year makes me contemplate my failures and successes. I've never been one to plan anything and for the most part, I go with the flow. But this year I've found that it's okay to plan (yes, some things are unexpected).
Lost Time
There's nothing I hate more than feeling like my time has been wasted. This year specifically I've lost a lot of time that I can't get back. I've spent too much time on worrying about the small things and not enough time on the important. People have wasted my time by not being upfront and honest with me as well. So let's say 2017 has been a long season of losing relationships & friendships that I never thought I would.
Seasons
It's not easy coming to the realization that some things and even some people aren't for you. I've learned that everything, literally, everything has a season whether you're ready or not.  I never knew what Ecclesiastes 3:1-8 meant until now. Seasons come and go, at first, I was mad and blamed God for changing what I thought was meant for my life. Now I see it as God setting me up for my next blessing.
Ecclesiastes 3
King James Version (KJV)
3 To every thing there is a season, and a time to every purpose under the heaven:
2 A time to be born, and a time to die; a time to plant, and a time to pluck up that which is planted;
3 A time to kill, and a time to heal; a time to break down, and a time to build up;
4 A time to weep, and a time to laugh; a time to mourn, and a time to dance;
5 A time to cast away stones, and a time to gather stones together; a time to embrace, and a time to refrain from embracing;
6 A time to get, and a time to lose; a time to keep, and a time to cast away;
7 A time to rend, and a time to sew; a time to keep silence, and a time to speak;
8 A time to love, and a time to hate; a time of war, and a time of peace.
Gratitude
My perceptive is so different now that I understand that seasons change for a reason. I may not have all the time in the world or understand why some things happen the way they do,but I'm going to use the time I have to be grateful. We've all failed at something (will continue to) but what is your response to your failures? Your next steps will determine your gratitude and strength.
Will you give up because someone you thought was your forever, wasn't? Or will you realize they weren't worth it and you're stronger than what you thought? Whatever you choose, just remember you're only as strong as your next move. Checkmate.