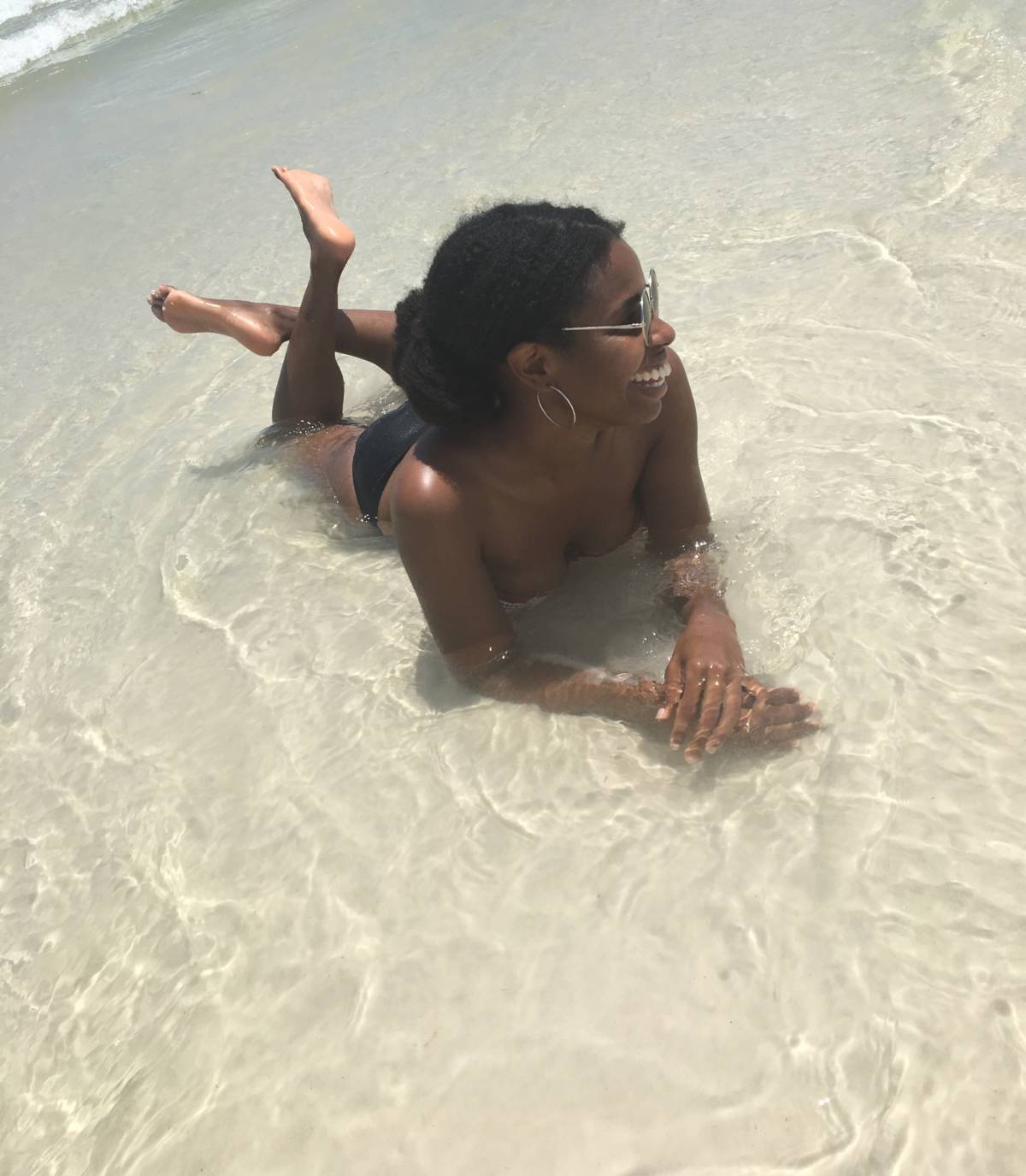 Lately, I've been just going through the motions because, well, that's what adults do, right? We keep going because we must no matter what's going on. There's no in between, and you're either going to sink or swim. I've been trying my best to keep my head above the water because being present in some way is important to me.  But I'm not living here to just "keep your head above water." I want to walk on the damn water (lol just kidding, I'm not Jesus). But I do want live like I've never lived before. So I've been making ultimate mistakes.
Beach trip
About a week ago, I went to the beach with a few of my girlfriends, and we had a blast. The waves were so powerful that day because a storm had just passed. As we played in the water, it was kind of like time stood still maybe for a minute or so. The next thing I knew we were flipped under the water. This was so scary but funny (used lightly) at the same time.  We all came up laughing, but we all almost drowned. Just in that quick second. That's when I knew my mindset needed a change. I'm tired of just "existing." Wake up, go to work, eat, repeat. No. I want to live. Sometimes all it takes is a heartbreak or an almost death for you to realize this.
People & things
Like I said, that moment changed my mindset. I've always been the type of person to not have a lot of friends mainly because people are so disappointing. But there I was in the waves with 2 girls that I can genuinely call my friends. These girls want to be in my life, so I want people who are cheering for me and WANT to be in my life. I'm not here for chasing after relationships with people.  The type of friends that almost drown with you but yet come up laughing are needed. A man whose vocabulary outshines mine, and that can teach me something is needed.  I want to learn a new language. I want to travel as much as I can because tomorrow isn't promised. And trying new foods is a must.
Existing isn't good
I'm in control of my own happiness and not a single soul can stop it. This mindset change is called growth. I'm not going to be ok with just existing, and you shouldn't too.  The older I get the more I realize and accept the mistakes I've made and move on. You have to want the best out of life despite your circumstances.  How am I supposed to get the people/things that are meant for me if I'm not living? It won't happen, so simply existing isn't good enough. There will be plenty more ultimate mistakes, but I know how to handle them now. The best is yet to come.