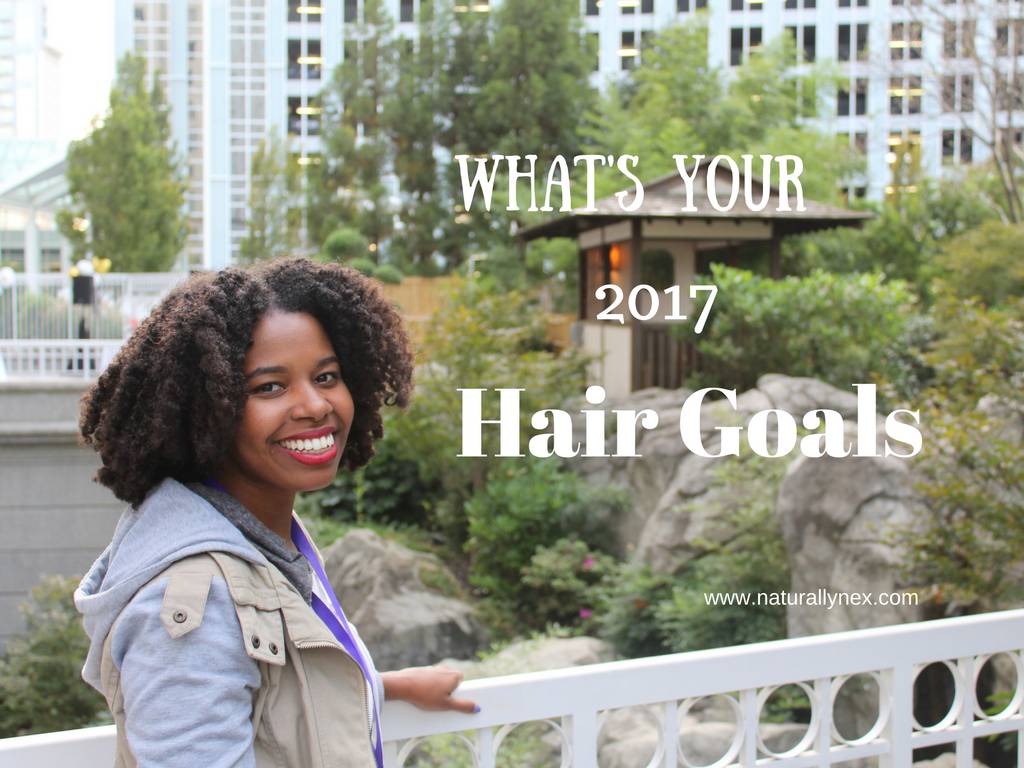 Happy New Year! I'm so excited for a new year because 2016 just wasn't my year for really anything, especially my hair. I was sooo lazy with my hair in 2016, and need to get it together for this year. In 2016 I completed my regimen weekly for the most part, but I could have done more. This makes me think my hair was set back in way, so for 2017 I'm going to get my hair goals life together and I hope you'll join me.
Complete a weekly regimen (consistency)
This might seem easy for many naturals, but for us, lazy naturals completing a full (wash, condition, deep condition, protein treatment (if needed), style) can be tiring. Especially when you're thinking about the million other activities that don't involve hair. But it's important to schedule in time for your hair just like everything else. Natural hair should be washed at least once per week. 
Try something new
Listen. I've been saying I'm going to try something new to my hair for years now. #dontjudgeme But for some reason, I really want a change. Not color, because I'm still too scared. I'm going to start small, like new styles. I wear the same boring hair styles: twist out-braid out-repeat. I know I'm not the only one. Girl, we need to at least throw a rod set in the mix. I'm going to try something new at least once per week.
Create a hair journal
Keeping track of what you're putting in your hair weekly or monthly will help you towards the end of the year. You can have a clear picture of what's working and what isn't working in your hair.
Minding my own hair business
This may sound funny BUT come on it's 2017 and we are still trying to focus on someone else's hair. Your hair is your hair and it's not going to change the texture (depending on health it may but it won't become kinkier or you won't have looser curls). You can pray for a different hair texture, but girl just let it go. Work with what you have. Your hair is beautiful.
Let me know in the comments what your 2017 hair goals are!