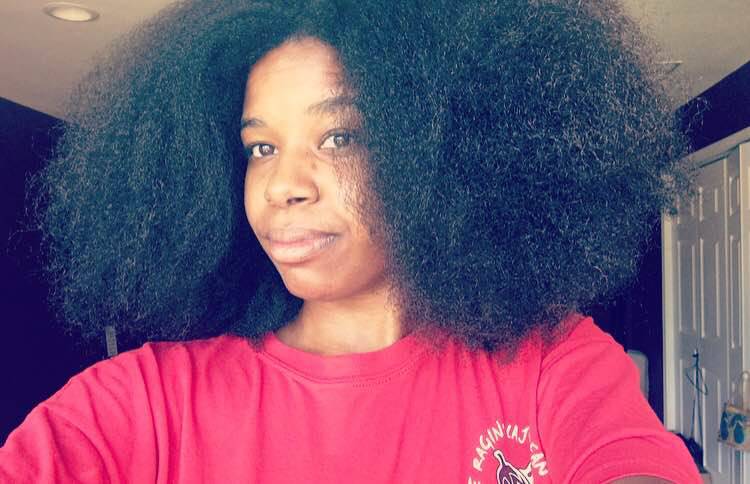 I know I haven't written about my natural hair in the longest time or even new products I've tried lately, and to be honest, it's not fun anymore. Some big events have occurred in my life, and I haven't taken care of myself or my hair in months. I had somewhat of a regimen going but the consistency wasn't like how it used to be. It's no longer fun, and here's why…
Stressed
For some people doing their own hair is relaxing, and I used to be one of those people, until "life" occurred. Sometimes there's so much on your plate that fixing your hair is the absolute last thing on your mind. Like I stated I still had somewhat of a regimen but it didn't include detangling- at all. If you're natural you know that if detangling is missed our hair becomes a webbed mess. That's exactly what happened. I became too lazy, which in turn caused me to have to cut my hair.
Everyone is natural
Now don't get me wrong, advocating for natural hair is still #1 for me. I love that everyone wants healthier hair. But now everyone has a YouTube channel, wants to monetize, and it's becoming the same info over and over.
Run out of ideas
I'm not a very experimental natural. I can't flat twist (haven't learned), and other styles are challenging as well. I'm in the stage where I want to try new styles. Not the same old twist-out or braid-out, and if so, I don't want to do it myself. lol.
I'm in a very lazy stage of my natural hair journey. And I'm ok with it, but to be in this stage, I've realized I still need to take care of my hair. Currently, I have a protective style, which is great for when your hair isn't fun anymore.
Let me know in the comments if you've ever been in the stage I'm in now.